Iconic Houston building renamed: TC Energy Center
Earlier this year, we changed our company's name from TransCanada to TC Energy to better reflect the scope of our operations across North America and to recognize the very important role our U.S. based team and assets play in contributing to TC Energy's success.
On Tuesday, Oct. 15, we announced that the iconic building at 700 Louisiana Street in Houston, previously the Bank of America Center, has been renamed the TC Energy Center!
"We are over 8,000 strong, with over 3,600 U.S. employees and in-house contractors working across assets in 40 states," said Stan Chapman's, Executive Vice-President and President, U.S. Natural Gas Pipelines. "Over 1,000 members of our U.S. workforce are based in Houston and the majority are located in our U.S. headquarters – the TC Energy Center."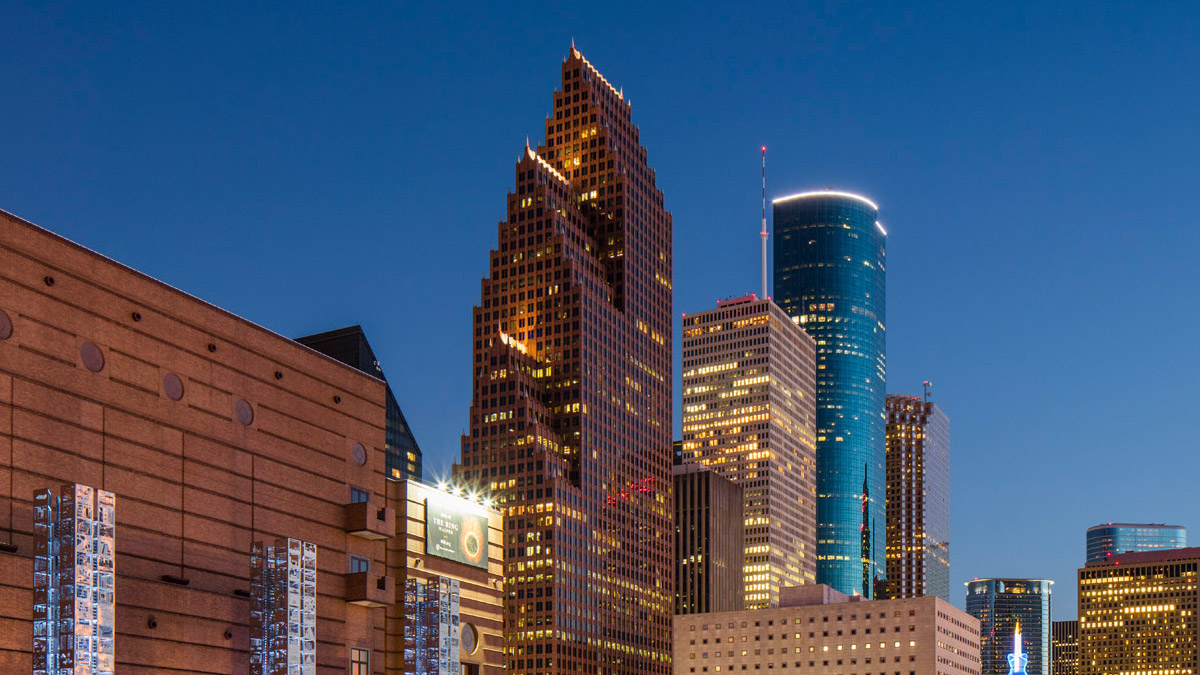 Our growing presence in the U.S.
The TC Energy Center is a testament to the growth of our people and our operations – in Houston and across the country.
TC Energy owns and operates one of the largest portfolios of natural gas pipelines and storage, transporting 25 per cent of U.S. gas demand across 48,890 kilometres (31,000 miles) and operating roughly 535 bcf, or 10 per cent, of U.S. natural gas storage.
Our liquids portfolio also spans 3,000 kilometres (1,900 miles) in the U.S. and connects growing continental oil supplies to key refinery markets in the U.S. Midwest and Gulf Coast, where it is converted into gasoline and other petroleum products we use every day.
"As our business grows, so do our resource needs. We are always looking for bright, talented individuals to join our diverse and inclusive team," added Stan. "We're part of a greater story – our work and the energy we deliver powers lives in North America and fuels industry. I'm proud to be part of that story."
About the TC Energy Center
TC Energy leases just over 300,000 square feet of the TC Energy Center, making us the largest tenant in the building – a building that has defined the downtown Houston skyline since 1983. The TC Energy Center was originally designed by noted architect Philip Johnson and is recognized as one of the state's most beautiful buildings.