To help protect the pipeline, special measures can be taken to help distribute the weight of the crossing and minimize any impact to the pipeline.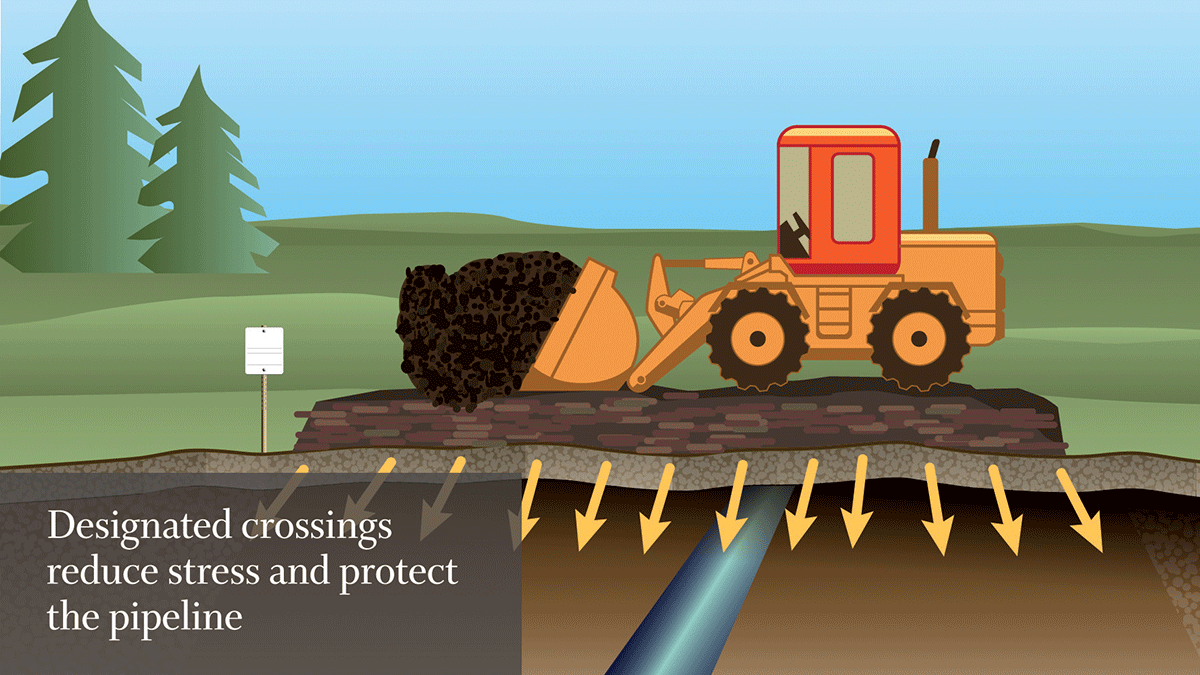 If you need to cross a pipeline right-of-way, simply contact our crossings team. You can avoid delays in your work by contacting them early, at least 10 days in advance, and we will work with you to find a way to do so safely.
Often, consent for minor activities can be obtained directly from a regional TC Energy representative through a locate request.
You may only be driving over it once or twice, but for a pipeline designed to last decades, each incident adds up. Help keep the pipeline and the community safe, and get approval first.